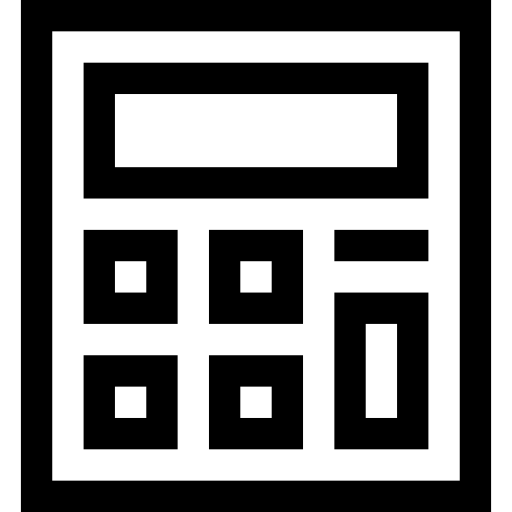 Kaninchenhöhle Picture gallery
Steinschlagschacht (1623/136) - the 1997 route to Forbidden Land
All these pictures are linked to appropriate pages of the cave description, but are also gathered together here for a visual tour of Steinschlagschacht. Clicking on an image will take you to a bigger version with descriptive caption and links back to web pages relevant to that picture.
| | |
| --- | --- |
| | |
| Steinschlagschacht entrance | Inside entrance |
The Boulder slope inside the entrance threatened the first pitch severely when first explored in 1983, but more modern rigging in 1997 has largely avoided this hazard.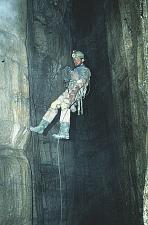 First Pitch
Gods' Traverse towards Kaninchenhöhle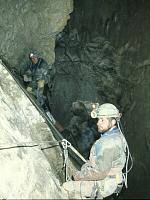 1999's Major find: Chile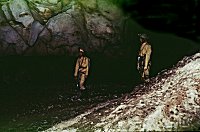 Oatso Simple
---
---