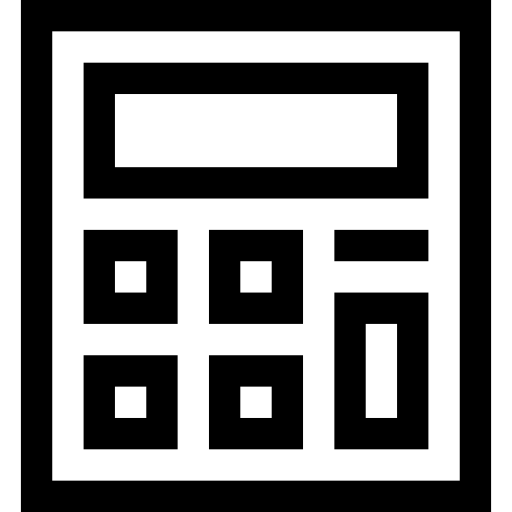 Kaninchenhöhle Picture gallery
Wheelchair Access and the Lost World
All these pictures are linked to appropriate pages of the cave description, but are also gathered together here for a visual tour of the Wheelchair Access series leading to the Lost World. Clicking on an image will take you to a bigger version with descriptive caption and links back to web pages relevant to that picture.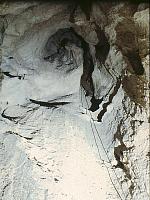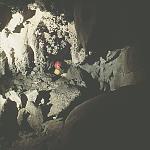 Wheelchair Access starts unpromisingly with a pitch and a very obscure little thrutch.

Beyond the Ramp is another thrutch down the awkward Kein Zimmer Rift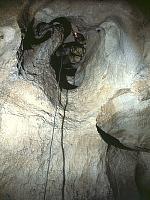 Opening out, a final 5m pitch drops into the Lost World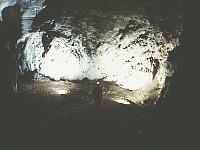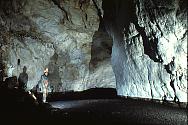 Upstream passes through Pteramacsuit Chamber to reach the Bourneville Lake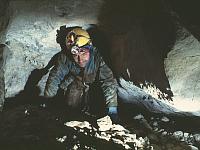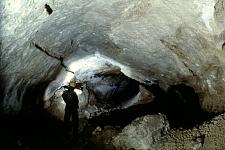 Water from avens has eroded the "Bourneville" mud floor to produce a way through to another section of downstream passage to a final choke.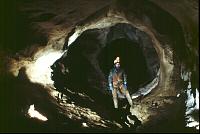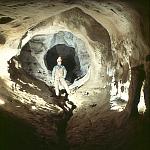 Downstream Lost World starts with a fine old phreatic tube...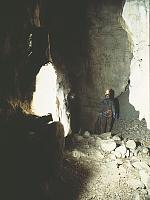 ... and ends in a large chamber with much collapse.
---
---