Expo - UK Caving Blog post 1
Thu 22 Jun 2023
Jono Lester
Blog Author: ILoveCaves
The Beginning Bit:
Alright, Alright, Alright, here we go again! Brace yourselves for the CUCC expedition extravaganza, starting on the 1st of July and stretching over a whopping 6 weeks. We'll be gathering a mighty herd of 50 keen cavers to hit up Totes Gebirge, Austria, ready to venture into caves on the Loser Plateau. Get ready for updates, breathtaking photos, and yes, you guessed it, memes galore! Follow us here and don't miss out on the expo shenanigans on our Instagram (
https://www.instagram.com/cambridge_uni_caving_expo/?hl=en
) and Facebook (
https://www.facebook.com/CUCCEXPO
).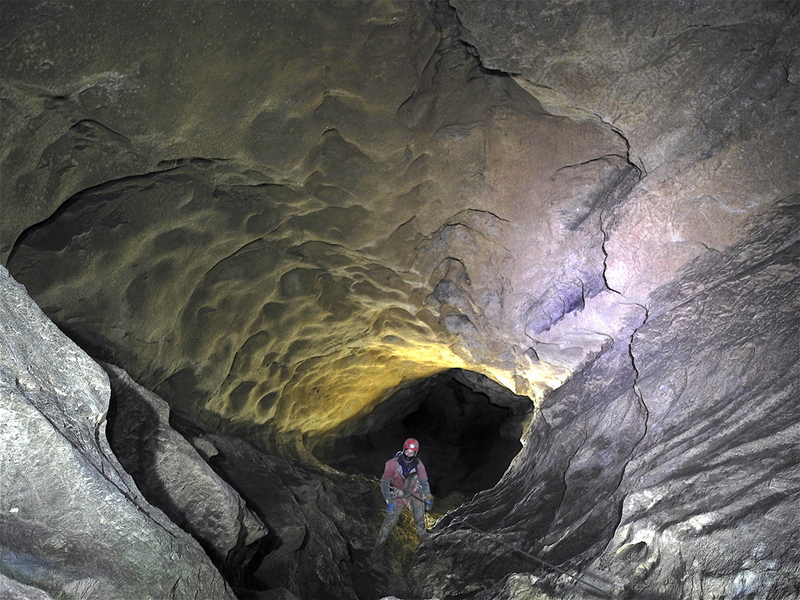 The Expo Overview Bit:
So where are we going?! Meet the SMK (Schwarzmooskogel Höhlensystem) system… It's a mind-boggling 136 km long and plunges a jaw-dropping 1125 m deep. That's right, we're talking about the second-longest cave in Austria and the seventeenth-longest cave in the whole wide flat world. But wait, there's more…. It's one of only seven caves on this planet that surpass the magical 100 km mark in length and the 1000m mark in depth. Oh, and did we mention that Austria's longest cave, the Schönberg Höhlensystem, is just a casual ~3 km away? If we manage to connect these bad boys, we'll create one of the longest caves in the world. It's like winning the spelunking lottery! Let's make this 2023 expedition one for the record books! 2023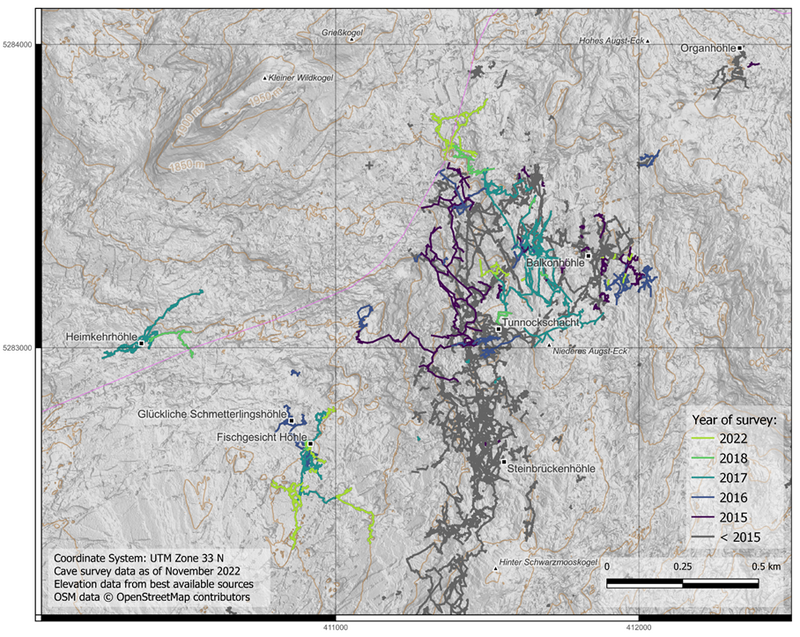 Aims and Stuff:
Now, let's talk business, or rather, caving goals. In the glorious year of 2023, we have some epic plans lined up. We're not just here to break records; we're here to shatter them into tiny pieces just like our beloved drill from 2022…. Our long-term goal is to connect the SMK system with Austria's longest cave, the Schönberg Höhlensystem, and create a cave so long that even Indiana Jones would raise an eyebrow. It's the kind of ambition that keeps us up at night, dreaming of spelunking glory. So, get ready, buckle up, and join us on this wild ride as we chase after dreams, squeeze through tight spots, and discover the hidden wonders of the underground…. Gemma Höhlen erkunden!
A recurring cave for this year's exploration is Fischgesicht (or Fish Face). Nestled on the plateau, it offers good drafts, and the complexity of its passages means there is good potential for these caves to connect with the SMK system. We have a lot of unexplored leads, one being a whopping great open passage that was left to be dropped on the derigging trip last year!
In a surprising twist, we're bringing back a "mouldy oldie" to our caving line-up this year. Say goodbye to Balkonhöhle, which unfortunately gets a break. Instead, we're diving into the thrilling depths of Heimkehrhohle! This cave has incredible leads, and its relatively shallow exploration so far gives us the perfect chance to train our newest members.
To spice things up and support our grand expeditions, we're establishing a brand-new camp at Garlic Cave! It's not just about warding off vampires; this camp will ease logistical challenges and become a base of operations for our Homecoming adventures.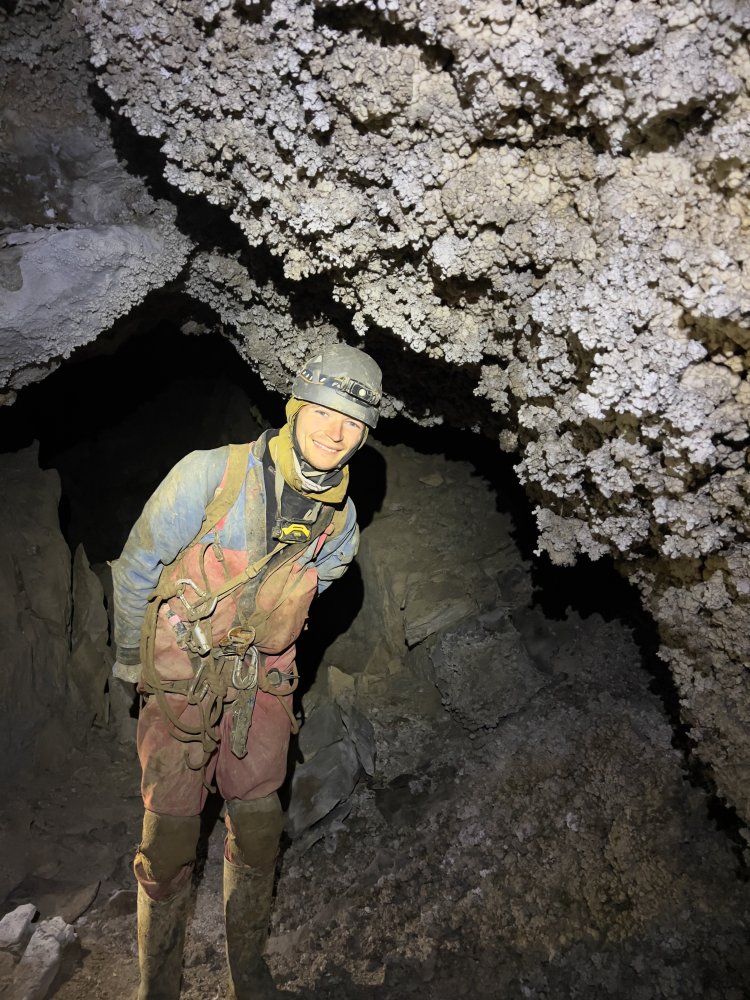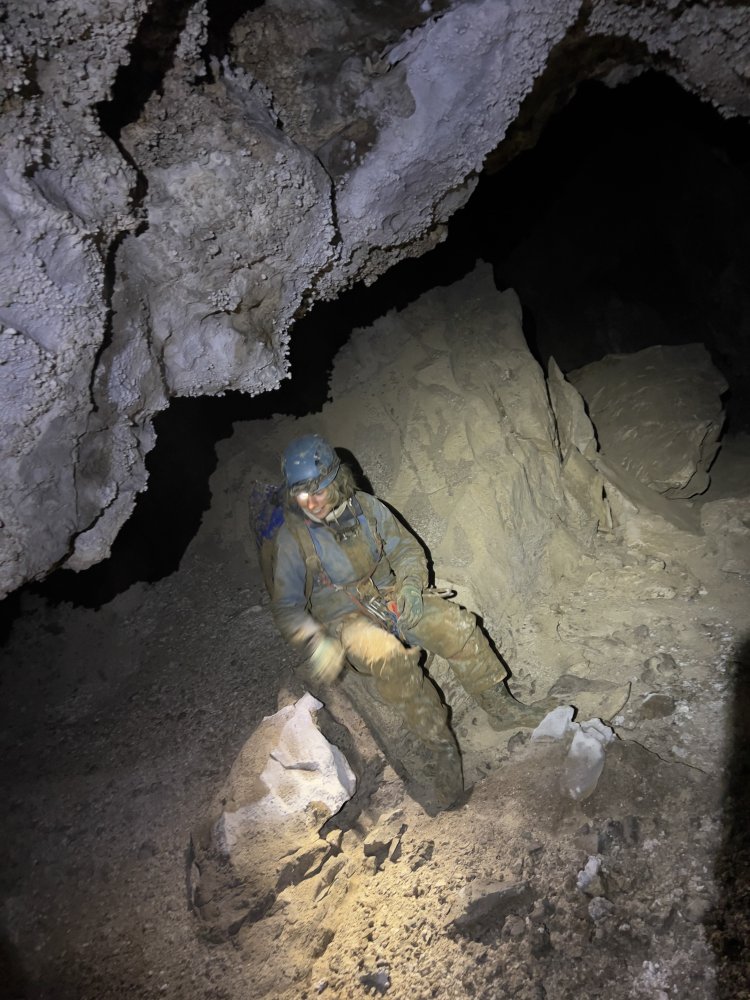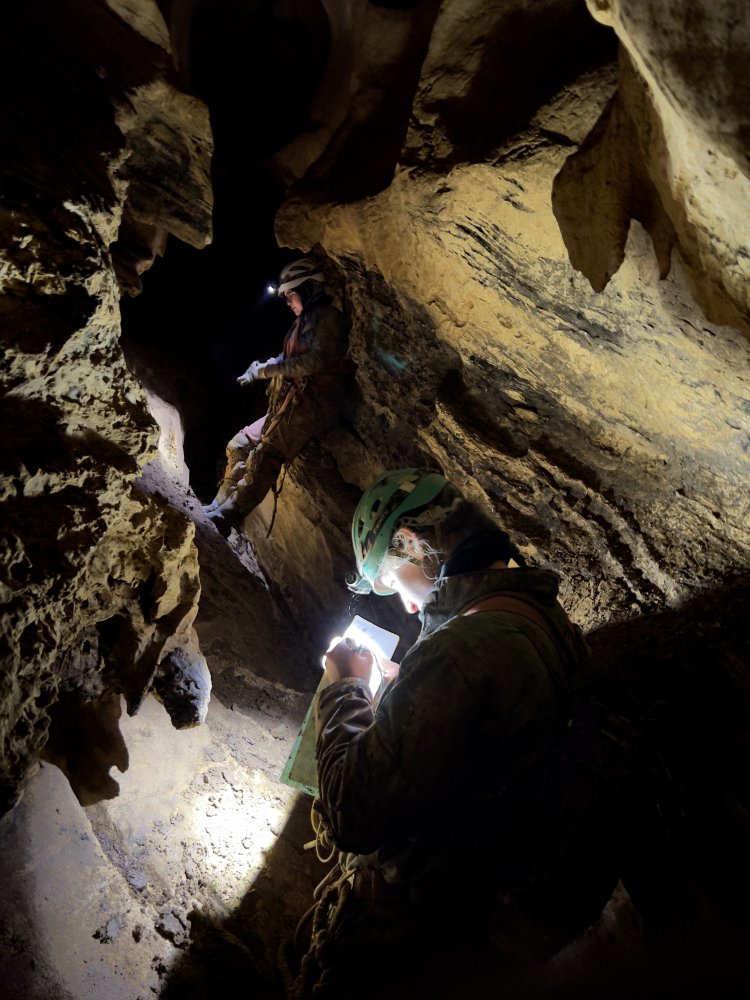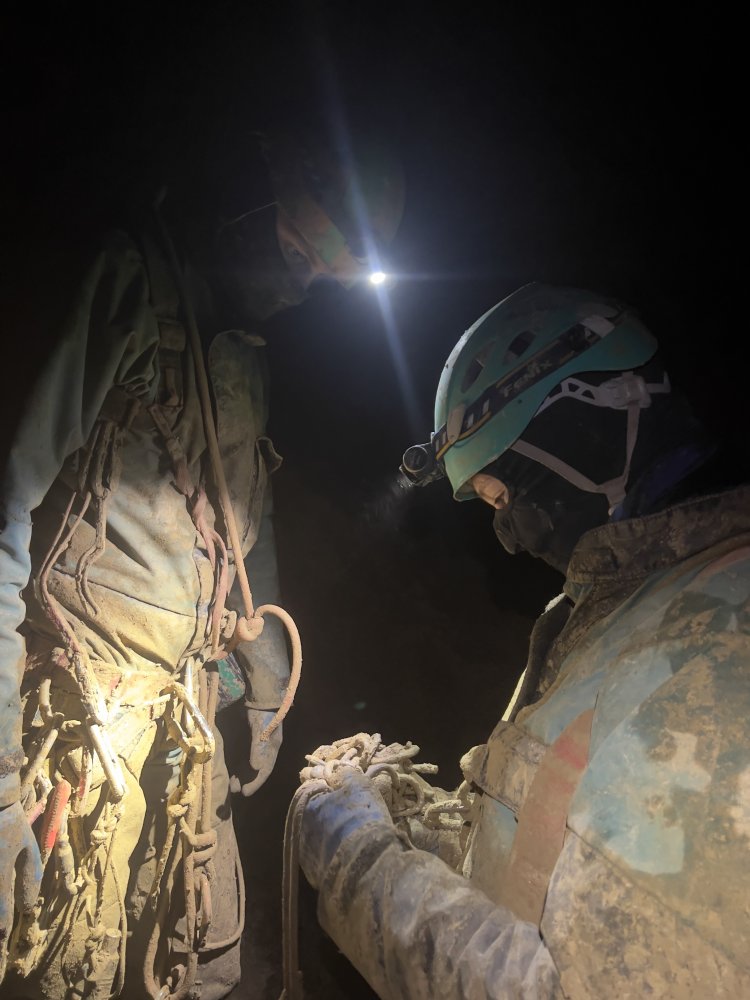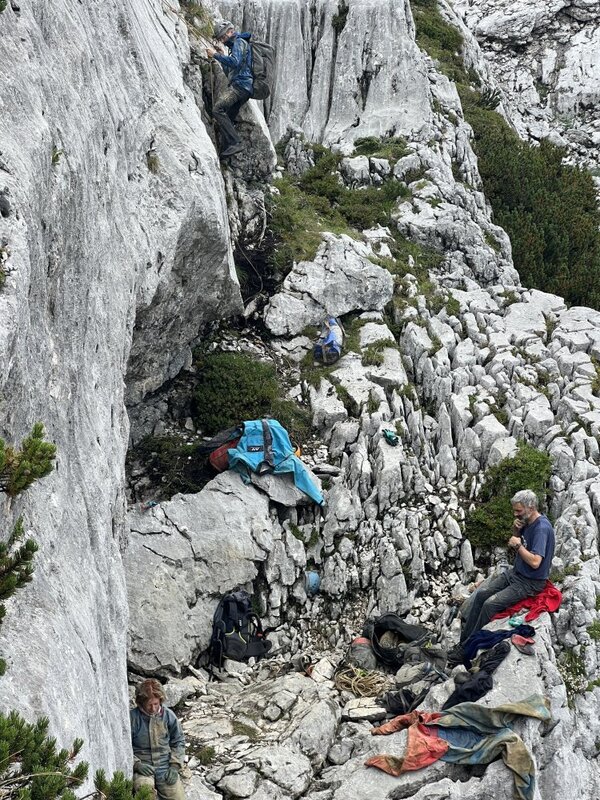 The Human Numbers and Training
We proudly present (Probably) the biggest CUCC expo ever! We've assembled a whopping 50 cavers for this wild ride. With plenty of newbies joining the expedition, we've tweaked our goals and plans to accommodate everyone. Thanks to the incredible success of past expos and our amazing team, we've attracted a swarm of enthusiastic cavers to the Plateau. We continue to pride ourselves on being inclusive and welcoming, guiding and teaching new faces in the wacky world of international caving.
Stay Tune For More!