| 1623 / 2014-BL888 | Silber Fisch Hoehle | |
| --- | --- | --- |
Surveys and Rigging Guides
We have a rigging diagram in the logbook and a sketch (in the scans wallet #23) showing the survey points.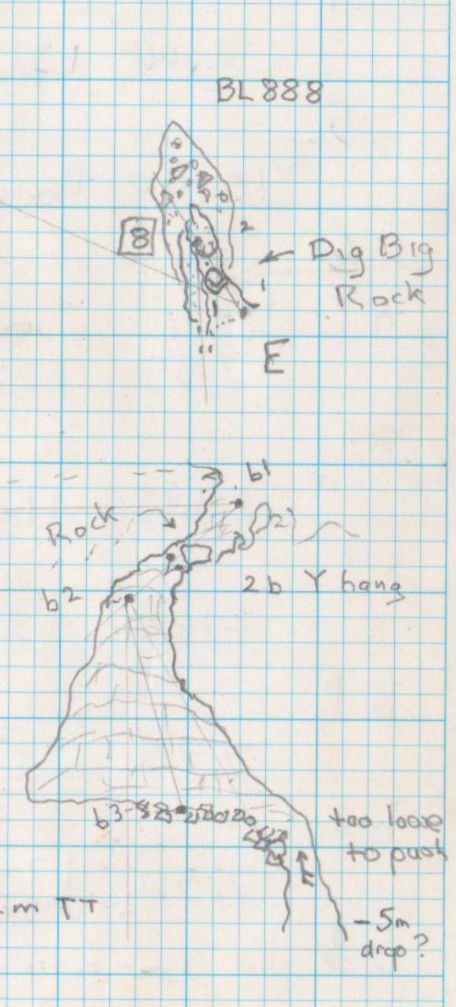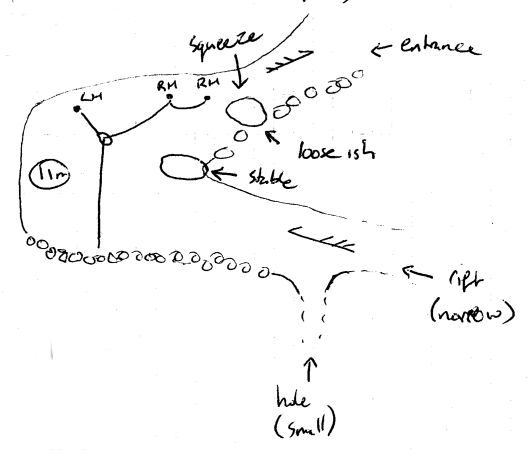 Survey status
This cave has not been tunneled.
Underground Description
sketches in logbook and scanned in 2014#23 (if 2014-888 is the same thing as 2014-BL888)
References
Wallet
2014#23
GPS in
2014#24
notes2b.jpg
Scanned survey notes
1623-2014-BL888
(if any)
Notes
2014-08-01
original discovery by Michael S., Rob W. and Becka.
2014-08-03
dropped and surveyed.
Survex File(s)
All survexfiles for this cave (if any)
Primary survex file for this cave
Download .3d file 1623-2014-BL888.3d
cave survex path '1623/2014-BL888/'