Nick Thorne
Nick Thorne has been on expo in the following years:
Surveys done
Wallets and surveys mentioning
Nick Thorne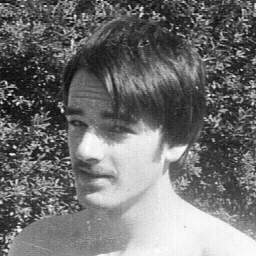 Nick Thorne (Fitzwilliam, 1976-79, Committee 1976-77, Secretary 1977-78, President 1978-79)
started caving with the Bristol Exploration Club before coming up to Cambridge, so was rapidly integrated into club activities. Soon joined several other CUCC members in joining the Northern Pennine Club
Came on the 1977, 78, 79 and 80 expeditions and played a major part in the exploration of Eislufthöhle (-506m) including the bottoming trip of 1979.
Inventor of the "Thorne Modification" of the "doubled-second bar" for rack descenders in A Review of Thermal Improvements to the Standard Rappel Rack in Cambridge Underground 1979.
---