Expo - My First Expo
Wed 18 Jul 2018
Tom Crossley
Blog Author: tcacrossley
My First Expo
Writing this from base camp on the evening of my last night on expo.
Expo has been a new experience for me and I've loved every second, from the comforts and luxuries of base camp to the Swiss Family Robinson style living on the plateau.
I arrived last Monday by plane and train and made my way up the hill and straight in Balkonhoehle on the Tuesday. The walk up was scenic, despite being strenuous, as we were greeted by the local cows.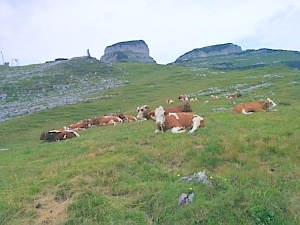 At top camp, beds were set up. Bellow is a scene of my "bedroom" (for want of a better word) at top camp as well as the view of top camp from the outside.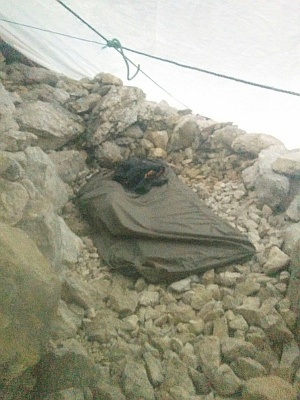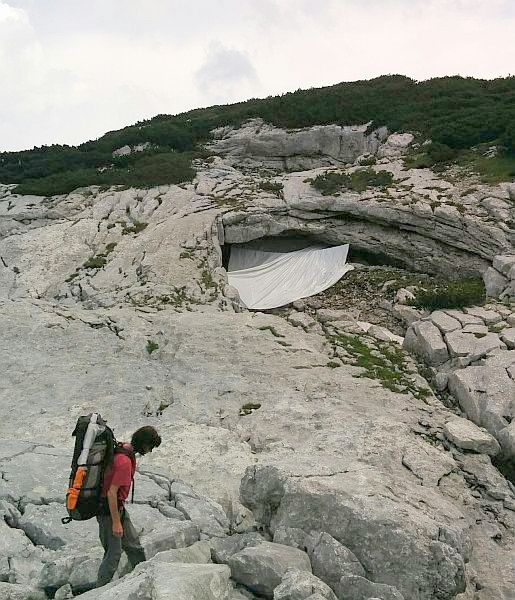 The next few days were spend learning to rig on caves that had been bolted in years past under the supervision of more experienced cavers (many thanks for your patience, Dickon and Chris).
On my return trip from rigging String Theory in Tunnocksschacht, I discovered my chest jammer (originally bought by my mother in the '80s) had given up the ghost and was slipping by several inches by the time I got out. New jammers were swiftly ordered in and I managed to borrow an interim pair from Becka.
Later on, I went on some trips into Fisch Gesicht to do some surveying. I took the opportunity to try out my new Exotogg thermal layer which kept me extremely cosy, if a little bulkier than usual!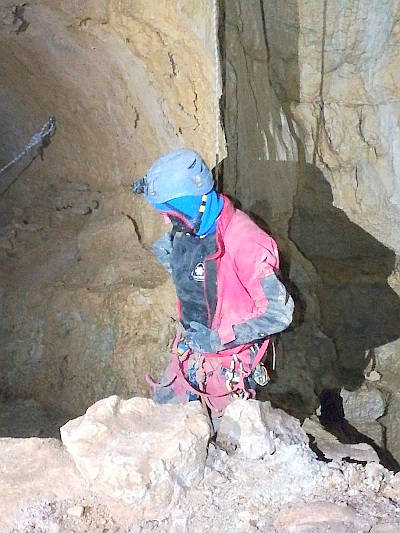 The next day, back to base camp for a shower and refreshment. The day was spent assembling the lints for carrying the new Solar Panels and Car Batteries up the hill (required for charging of drills, lamps, phones etc on top camp's own power grid). Below are images of the testing of the battery carrier. I still have bruises from being one half of a solar panel carrying team...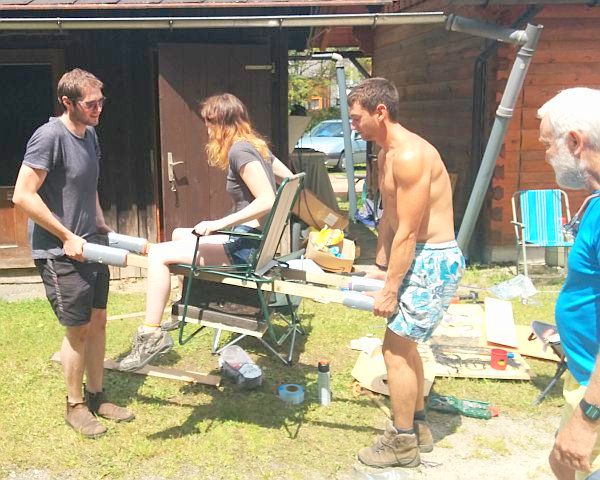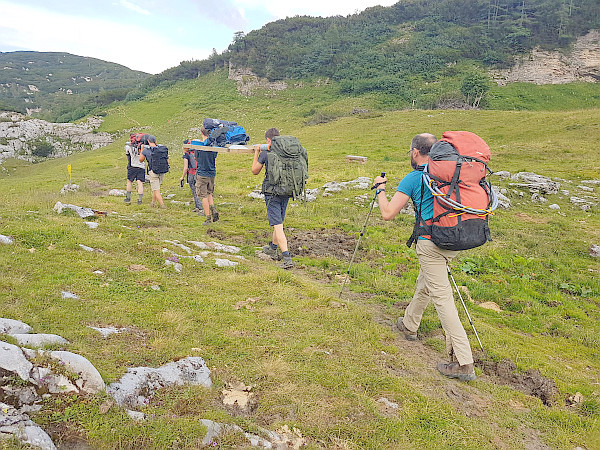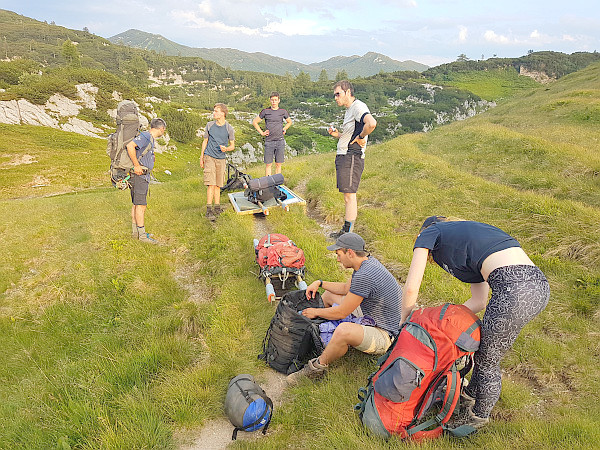 My next underground experience included some bolting and rigging tuition from Mike Butcher - a very enjoyable experience despite my largely ineffective hammer use... None of my bolts failed and with any luck my traverse line will keep some pretty corral-like calcite formations safe for years to come.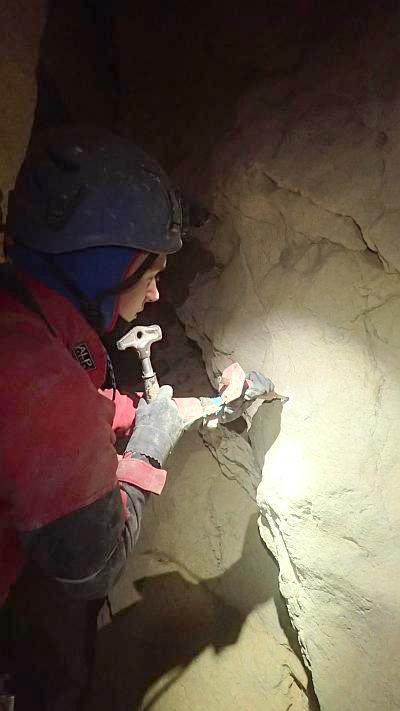 Just beyond the Y-hang I was bolting in the above image was discovered a huge chamber with a railway sized tunnel on the other side. Named Ulysses, it is fittingly large and hard to get through. Very exciting!
My final trip of the expedition was a pushing and surveying trip in Homecoming Hole (newly discovered this expo) where I christened my first cave passage "Kit-Kat Connection" which was discovered while taking a break in Hobnob Hallway.
Back down to base camp now - gear all washed in the river and hung up to dry.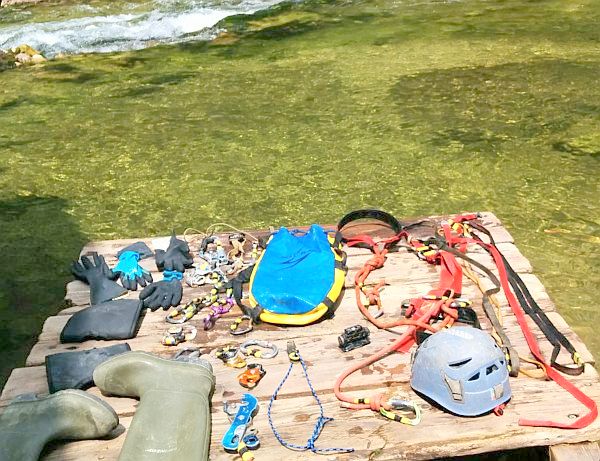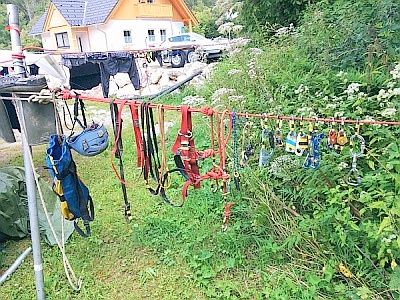 My only wish is that I was staying for longer. I can't wait to come back next year and I will be following the progress of this year's expo with interest. Thanks to all of the expedition for making it possible.
--Crossley