Homecoming - Rigging Guide: Entrance - Wallace and Gromit - Second Coming
Tue 17 Jul 2018
Homecoming entrance and first pitch rigging guide: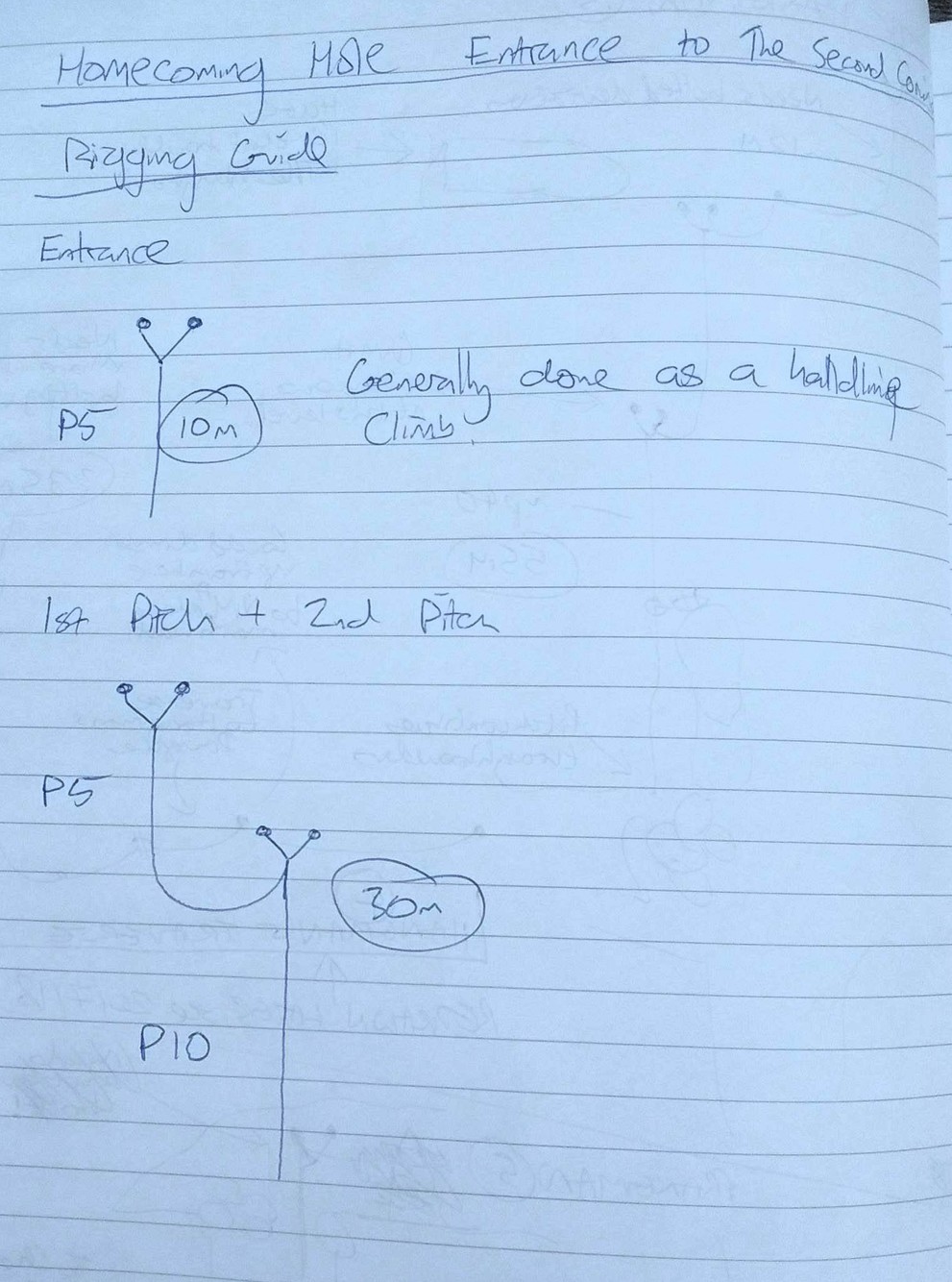 Radagast rigging guide and handclimb below Radagast (poor natural belay):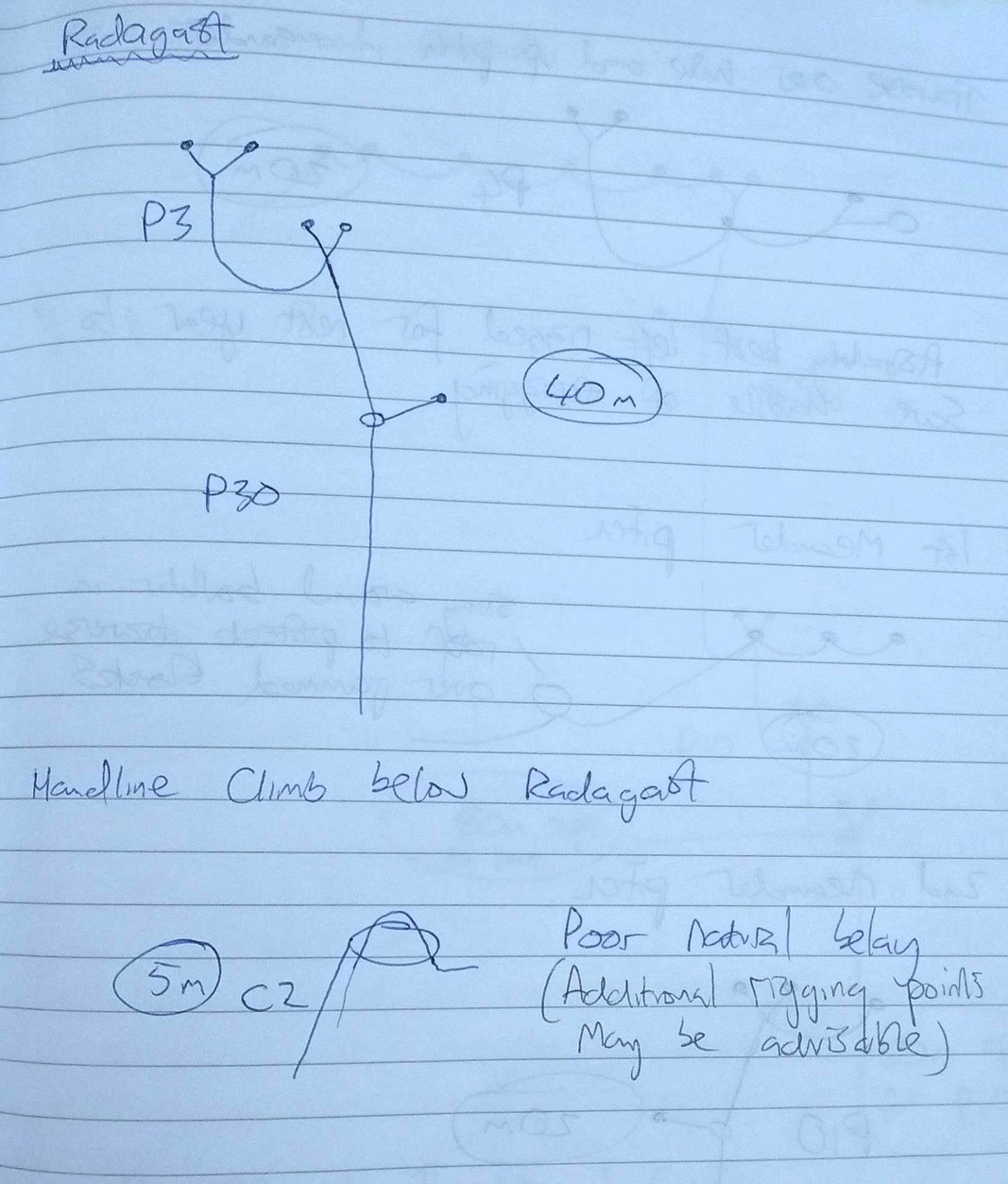 Traverse over hole and up the pitch in meander. Probably best left rigged for next year to save hassle on rerigging. First meander pitch. String around boulder in roof to protect traverse over rammed blocks.
2nd meander pitch.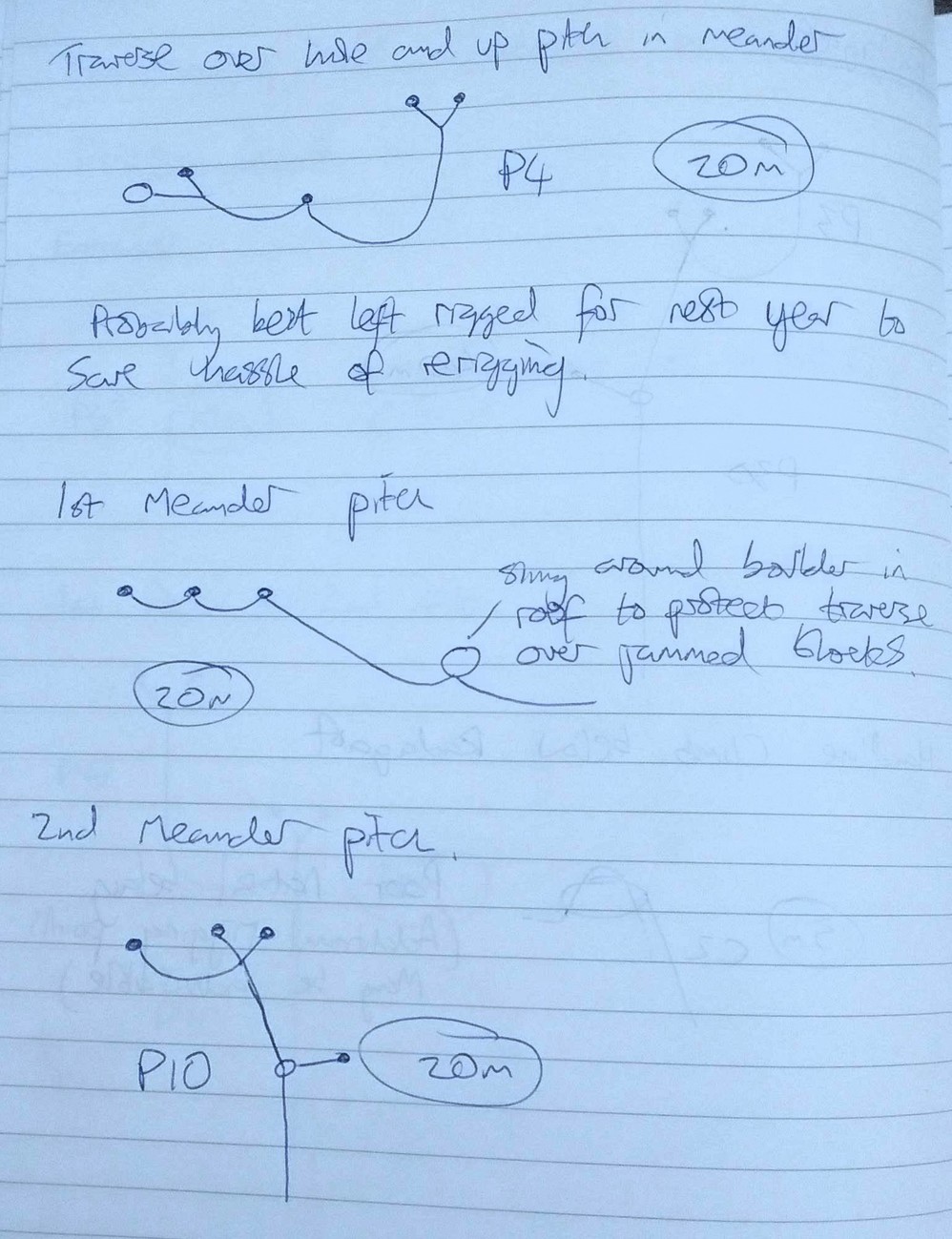 Rigging guide: Wallace and Gromit traverse into the second coming