Area 1623: Loser-AugstEck plateau
Within the Austrian kataster, area 1620 is the Western Totes Gebirge. Area 1623 is the Loser - Augst-Eck plateau, bounded to the SE by path 234 from the Wildenseehutte down to Altausseer See, to the south by the lake itself, then to the SW by the road to Blaa-Alm. The Western edge is marked by the valley of Grüne Bichl, and the northern limit is a rather arbitrary line across the limestone between the Schönberg and Neid Augst-Eck, not far beyond Tunnockschacht, then down to the Wildenseehütte. To the west and north of this line is area 1626.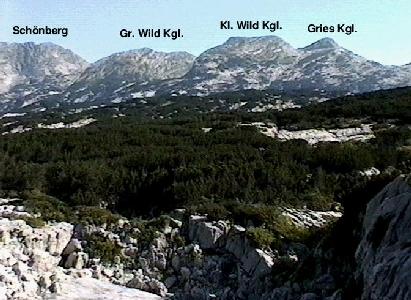 Access to the area is relatively easy at its southern edge, as the Loser Panoramastraße (a toll road) climbs the southern slopes of Loser to reach a large parking area and self-service restaurant at 1600m just below Augst See.
Within this area (1623), by far the majority of caves are above 1500m in an area from around Augst See, along the major ridge line of Schwarzmooskogel towards Augst-Eck (forming a long strip on the SE of the area), and across the plateau west of Schwarzmooskogel.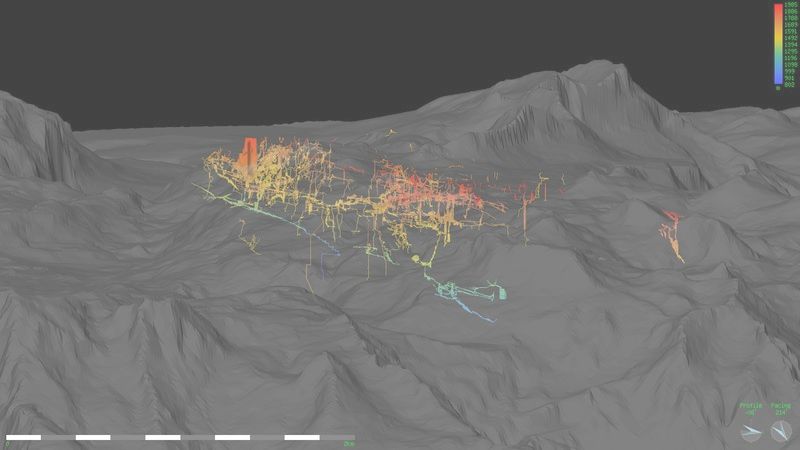 There are approaching two hundred caves known at present in the area, so for convenience, we have broken the area down into smaller areas, with a number of related caves in each. Some of these areas are natural - separated by clear geographic boundaries like big cliffs, or areas of non-karstic rocks. Others are more arbitrary, and are defined more by route of access than by any real geographical distinction. Apart from a few caves found in the first couple of years, CUCC's work has been confined to just the first four of these smaller areas, though the map overlaps onto most of the others.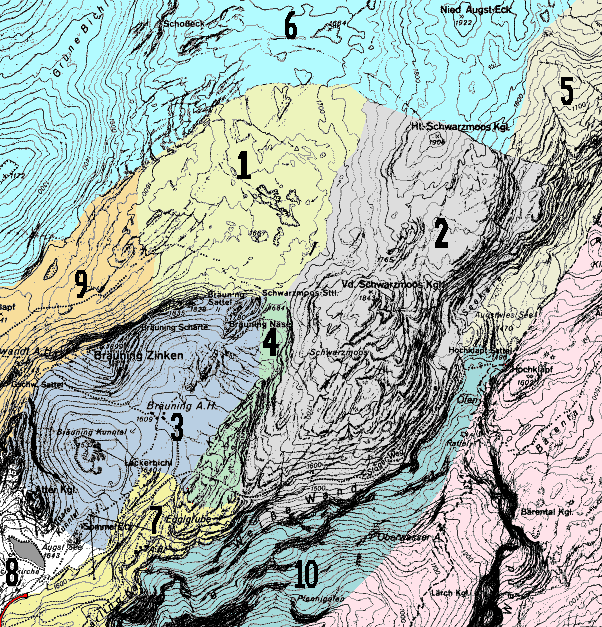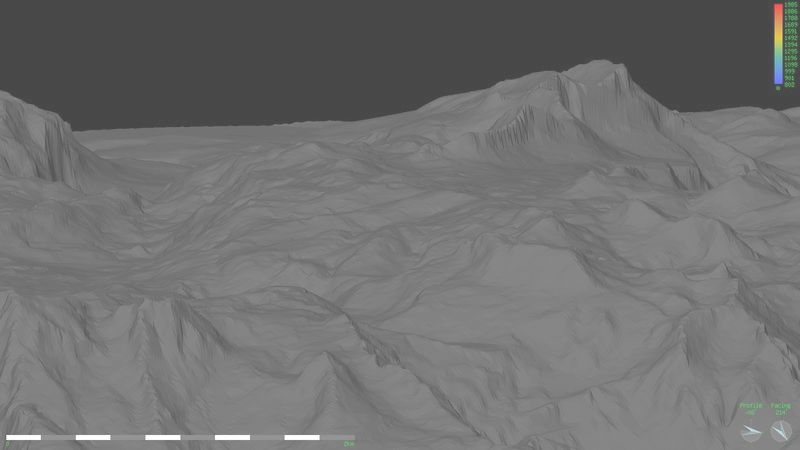 ---